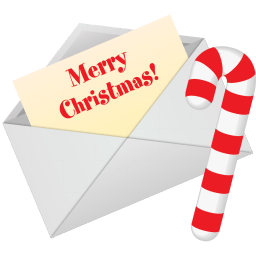 Continuing on from our first post, it's time to crack on with more email marketing advice for the festive season.
This time, we cover landing pages, social networks and virals. Remember though, email marketing strategy isn't just for Christmas…!
On the fourth day of Christmas, my email marketer said to me: "Sort out your landing pages!"
After putting the effort in to make sure that your email marketing is suitably festive, it would be a shame to dump anyone who clicks the links in your message onto one of your standard webpages. When we click through from an email, it is usually because of a certain call to action, so it's vital that this is mirrored on the landing page. But the branding aspect is important too. If you have a special Christmassy design in your email, you need to keep the identity of your landing page consistent. Not least because it'll make as good an impression on your site as it did in the email!
On the fifth day of Christmas, my email marketer said to me: "Release your virals!"
Christmas is a time for sharing! Take advantage of this by giving people something compelling to pass on. The Christmas theme is already established for you so it's just a matter of picking a good idea and running with it. What's more, as we all look forward to some well-deserved time off, your recipients will be in the mood for something entertaining to pass the time. Don't forget to make it as easy as possible for people who discover you through virals to sign up to your newsletter or for any other updates they desire.
On the sixth day of Christmas, my email marketer said to me: "Get Social!"
It bears repeating: Christmas is the time for sharing with loved ones. So aside from giving them something worth sending to the nearest and dearest (or the entire office), make it as easy as possible for them to do this. It could be sharing links for Twitter, Facebook, Tumblr…the more the merrier! Never before has technology made is so easy for content to make the leap from email to the wider world, so take advantage! It doesn't have to be just virals either as, increasingly, consumers are sharing and 'liking' products and services with their friends too. So make sure you place the sharing links somewhere obvious to really catch their eye.
Join us in the next of this series soon for another three Christmas tips!