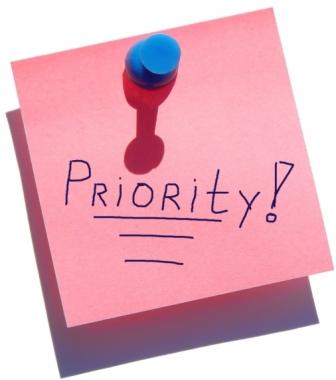 Email marketing is all about priorities. There are only so many hours in the day and only a set number of pounds in the budget! So how do you decide where to spend your time and money most effectively?
One way is to really understand how your recipients are viewing your content. At a basic level, this includes identifying whether your recipients have images turned on or off by standard (on average, it's off). But, at a more advanced level, you may want to start putting a bit more thought into things like mobile and tablet rendering.
The numbers don't lie
As with many digital marketing activities, the way to get a better understanding is to look at your analytics. Within dotMailer, you can find all this data in the reporting section.
Now, it is important to mention that metrics will be different for every company. Some businesses might be sending to a young consumer audience, others will be sending to company CEOs, so the behaviour will be different.
But, to give you an indication of what you should be thinking about, we've delved into the dotMailer system and pulled out some stats that show the big picture based on every single email sent through our system (remember we send billions every year!)
Here are some of our findings:
Outlook is still clearly the elephant in the room with 43% of all emails reaching a recipient through this client. This breaks down further as 55% on Outlook 2003, 36% on Outlook 2007 and 8% on Outlook 2010.
Apple Mail users make up nearly 9% of all recipients. Remarkably, 7% of those still use the ancient Apple Mail 2 (released with Tiger back in 2005…)
Meanwhile, Entourage, until recently the closest Mac users got to Outlook for Mac, makes up 0.06% of all opens. However, having recently been replaced with *drumroll* Outlook for Mac, will we see more business users turn their back on Apple Mail?
The iPhone continues its rise to power, making up almost the exact same proportion as those using Apple Mail. Meanwhile, the iPad holds steady at 1.4% – expect this to grow in 2011 with the launch of iPad 2!
In the Microsoft corner, Internet Explorer is the browser of choice for just over 4% of users with a clear bias toward version 8. With IE9 having just reached its public release, (and IE6 on the way out…) this could change in the coming months.
Coming up…
We'll be updating you and talking about interesting trends on a monthly basis so keep an eye out for our next update.
Will we start to see Android crop up on the list (at the moment it's hardly worth discussing)? Will Windows Phone 7 beat it to the punch?
Join me next time for more wild and exhilarating observations from the dotMailer email market share lab…